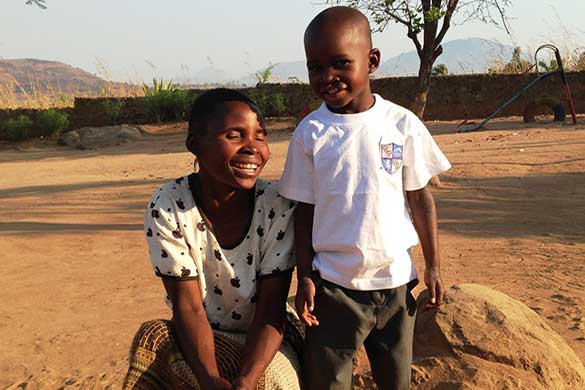 How
a
problem
becomes
a
gift!
Read how Smile Malawi is helping a 7 year-old village boy to smile again. Click below to read the full story...
As well as caring for our 37 children in the home, we also try to support children in need and the school in the local community of Khumbanyiwa.
We are delighted that we have been able to help one of the village children with life-changing medical treatment for a cleft-palette condition.Elspeth had got to know the little boy three years ago. Luckily, when Smile Malawi supporters Ken and Lyndy Newell visited in October 2015, they were able to arrange for the boy, who is now 7, to have surgery to be carried out in the near future through friends working at the CURE hospital in Blantyre. Sadly, the boy had been given the name 'Problem' due to his condition, but we agreed with his parents that he would be renamed Gift!Gift's parents have six children and are so poor that none are able to go to school. We agreed that Smile Malawi will also support Gift to start at Machemba Primary School immediately, and he was literally beaming as he came to the Home the next day to walk up to school with our children.