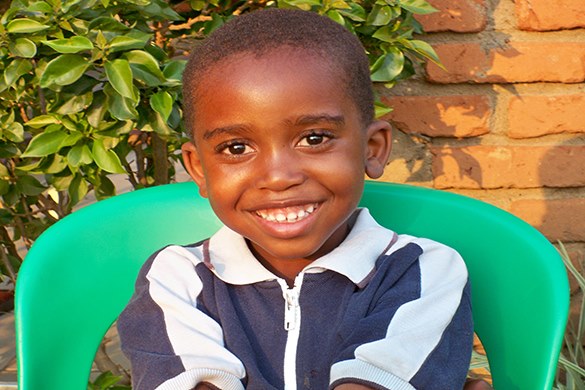 Junior was one of our very first children. He came to us in 2006 when he was 3 years old.
They slept at night in a shelter in the grounds of the main government hospital but had no home and no-one to look after them.
Within 3 months of being with us, Junior was transformed from a quiet frightened child to the most engaging happy character that he still is today. He started school in 2008 and is now in his final year at the local primary school. We are hoping that he will progress this year to the local private secondary school where he will join several of the older Smile Malawi children.